GREEN JELLO with Erik Anarchy and Drainage X
Friday
January 17, 2020
9:00 pm
PST
(Doors:

8:00 pm

)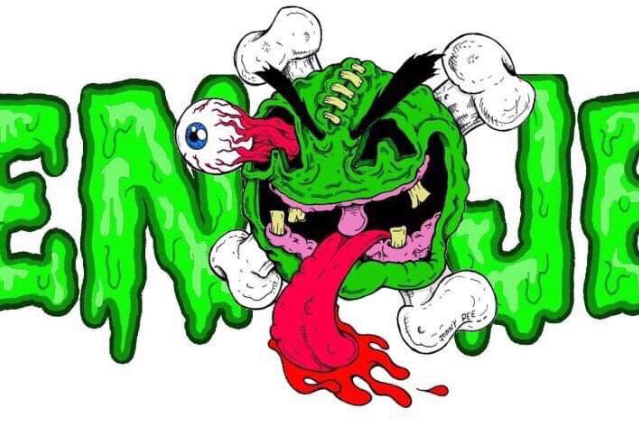 $12.00
Green Jello
GREEN JELLO IS THE BAND I STARTED IN HIGH SCHOOL OVER 38 YEARS IN 1981 AND I HAVE OVER 800 BAND MEMBERS ACROSS THE WORLD I HAVE SUCCESSFULLY SET UP A GREEN JELLO BAND IN EVERY CITY ACROSS AMERICA CANADA MEXICO ENGLAND SCOTLAND EUROPE SCANDINAVIA BAHAMAS & THE BAHAMAS. EVERY THURSDAY I HOP ON A PLANE FROM HOLLYWOOD CALIFORNIA AND I FLY TO A NEW CITY AROUND THE WORLD EACH WEEK WHEN I LAND A NEW GREEN JELLO BAND PICKS ME UP AT THE AIRPORT EACH WEEK AND WE PLAY THURSDAY FRIDAY & SATURDAY. RIGHT AFTER THE SHOW ON SATURDAY I FLY DIRECTLY BACK HOME TO HOLLYWOOD I BOOK AND I FIND ALL MY SHOWS AND ALL MY BANDS ON FACEBOOK HERE ARE SOME GREEN JELLO FUN FACTS: GREEN JELLO SOLD OVER 15 MILLION SONGS WORLDWIDE GROSSING OVER $25 MILLION DOLLARS GREEN JELLO HAS OVER 17 MILLION TOTAL PLAYS ON YOUTUBE GREEN JELLO WAS NOMINATED FOR A GRAMMY...MTV MUSIC AWARD...AND A BILLBOARD MUSIC AWARD....

GREEN JELLO STILL HOLDS THE RECORD FOR THE BIGGEST SELLING DEBUT RECORD IN ENGLANDS CHART HISTORY... GREEN JELLO HELD THE RECORD FOR MOST REQUESTED VIDEO IN MTV'S HISTORY GREEN JELLO 3 LITTLE PIGS WAS ON THE BILLBOARDS MUSIC CHARTS AS #1 SELLING SINGLE AND #1 SELLING VIDEO FROM 2010 TO PRESENT GREEN JELLO SOLD OVER 2 MILLION SONGS ON I TUNES CURRENTLY WE HAVE BEEN TOURING NON STOP SINCE 2008 AND WE HAVE DONE OVER 1250 SHOWS ACROSS THE WORLD
Erik Anarchy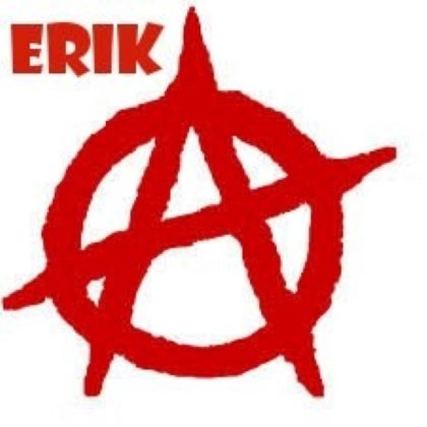 My real name is Erik Griffiths. I have autism I have been playing guitar since I was 7 I have done shows with The Murder Junkies,Mobile Death Camp, Andrew Jackson Jihad, Social Unrest, Sex Slaves Defiance, Kane Hodder,The Secretions, WWF Yourself, Not A Part Of ItOl Mountain Do, ,Hard Pipe Hitters, School Yard Heroes, Dirty Kid Discount, Victor, Agent 86 Paul And Treaver, Autistic Youth, PRF, Recrud, Nazfiratu, The Quintessentials, She's Not Dead Clit Ripper, Self Abuse, Forced March, Rust Of Seasons, Deathcharge, Dead Section, Stooka, Stench Of Lies, Tater Famine, Fat Bottomed Girls, American Thighs, Vivasekt, John Tyner, Mind Candy, Can't Complain, Bums Island, Death List 5, Perfume, Pigs Aim To Fail, Recrud,Pink Venom, Dead Uncle Steamer,The Greengoes,Cat Massacre, Nude,Oil, Akbar, She He He's, Loser Life, Funky Jah Punky's,The Hershey Squirts, The Examples, Destruction Made Simple,Terazodu,Final Awakining, The Hand That Bleeds, Monster Sized Monsters,Cry Baby, Buck 90, Titarious,Red Light Accellerate, Vierra Lynn, Accidental Gun Death,Advisory, The Tax Payers, West Fold, Piss Test,China Loca The Manholes, Johnny Childstar, Droplaw, My Rescue, Rust Of Seasons, Kyle Parisi, Naughty Sister, The Mercury Tree, Locke And Load, Zek, Diesel Beach, Accidental Gun Death,Godbless America, Cancer And The Rat, Street Metal, Early Times, Neck Ties Make Me Nervous,Kephi Ghouli, Partners In 818, Full Frontal Assualt, Headless Pez, The Sedisionists, Bend Sinister, Abiku, Wet Pig, Puffer, Murmur, The Mutes, Mumbling Threats, Nazcalines, Ascaton,Scratch, Forced March, Von Doom, Daniell Fish, Talk Johnny, Lucky Beltran, Red Headed Stepchild, Interlopers, Miltias Mischief, Patria Jodida, Can't Complain, Effword, Crimany, Town And The Writ etc, The Venues I have played that are in Portland,OR area Double Treble, Star Bar,White Eagle, Analog Cafe,Dickey Doo's, Ranger Station, Habesha Lounge, Cafe Alchemy, Langano Lounge, Record Room, Tardis Room, Foggy Notion, Duckets Public HousePlan B, The Lovecraft Bar, Red Room, Rock Hard PDX,Basil Bar, The Agenda, Bar Of The Gods, Mt Tabor Theater, Mt Tabor The Legacy, Red And Black Café, Star E Rose, Laughing Horse Books, The Paris Theater,Loveland,The Dog House,Dmug,DH13, Rock And Roll Pizza,The Roseland, Satyricon, Hawthorne Theater,Ground Kontrol, Twilight Bar And Café, The Coop, Brainstains, The Hungery Tiger, 9 Muses, The Shop People, Pub At The End Of The Universe, Docs Club 82, Lucky Inn,Lents Commons, 45th Street Pub etc.Cafe Colonial In Sacramento, Continental Club in Oakland, Gales Central Club in Petaluma, Back Bar Original in San Jose, The Ones In Seattle That I played at are Studio 7 and The Columbia City Theater, 2 Bit Saloon, Fun House, Club Motor, Blue Moon, Chop Suey,etcThe one I played In Hillsboro is Influence Gallery, The one Venue I played in Grants Pass Is The Trove, Johnny B's In Medford,OR Standing Ovation and Kennedy's Night Club in Longview,WA The ones I played In Vancouver WA are Itat2to,Red Lion At The Quay, Pistols Skate shop, Pepper's Taquria and Pop Culture The Ones I've played in Beaverton OR are Friends Café And Pub,The Space Studios, Southridge Highschool,Java Mama and The Dublin Pub and on a street, I played at The Clinic in Santa Ana, I've Played at Johnny B's in MedfordI've played at Tiny Tavern, Lazarus Pit, The Blackforrest,ESAP,Missingtime Records, Alley Shack And Wandering Goat and The Astoria in Eugene, I played the VFW Hall in Riddle, I played at Hells Kitchen and Bob's Java Jive in Tacoma , I played at Your Break Tavern in Silverton,Tigardville Station in Tigard,OR I played at Domenics Bar And Grill and the Oak Grove Tavern Milwaukie,OR, I played at The Building in Hoquiam,WA The Charleston In Bremerton,The AFU Hall, Winterland WA Tony V's Garage Flights Pub and Haley's in Everett,WA Stewart's Place in Snohomish,WA The Renton Civic Theater in Renton,WA Max's Bar And Grill in Yakima, The Red Room in Boise,ID, Humpy's In Kailua Kona, I want perform in all over the world
Drainage X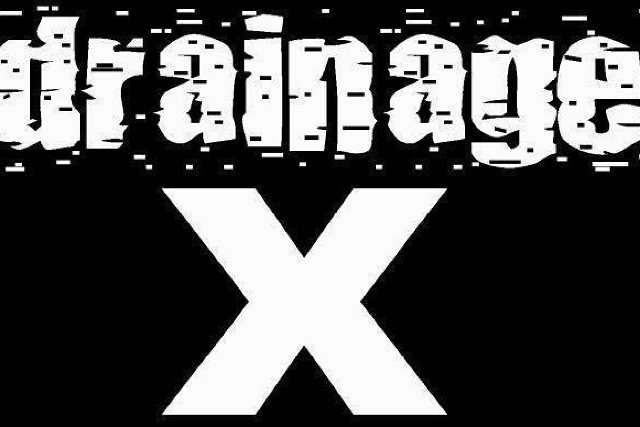 Drainage X ruled Las Vegas for over 8 yrs as The best shock rock band in Vegas. Now
the band has moved to Oregon to expand our fan reach. Their sound comes from many years
of combined talent. They keep the music heavy but courageously intimidating at the same
time. They have opened for Tech N9NE at the House of Blues in Las Vegas, GWAR, and The
Adicts. They have also toured and performed with a variety of national acts such as ICP,
Mushroomhead, Prong, Cattle Decapitation, Kottonmouth Kings, Prong, Primer 55 and
many more. The band won Best Shock Rock Band by Vegas Rocks Magazine Award
Ceremony in 2010, as well as being named one of the top 21 bands in Las Vegas by Eggman
Global and the Live2PlayMusic Network.
Drainage X is known for their theatrical and in your face stage presence; costumes,
corpse paint, head banging vampire dancers, props, and uncontrollable energy. They have
released their third album End of the World in June of 2010. Which was produced by Tom
Parham and features legendary guitarist Marino De Silva on two tracks. In 2011 Drainage X
organized a festival called The Zombie Riderz Festival to benefit several charities from the
Las Vegas area. It was a success.
Currently as of 2019 we have new members a new look and new music so stay tuned.
Drainage X is irrepressible and will do whatever it takes to make it to the top!