DANTE'S PRESENTS
ANGELO MOORE and THE BRAND NEW STEP featuring Claude Coleman Jr. of WEEN with Trujillo and Mic Crenshaw
Saturday
October 19, 2019
9:00 pm
PDT
(Doors:

8:00 pm

)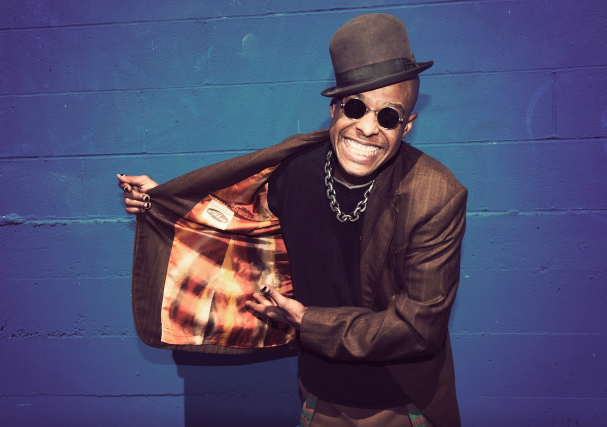 $15.00
Angelo Moore and The Brand New Step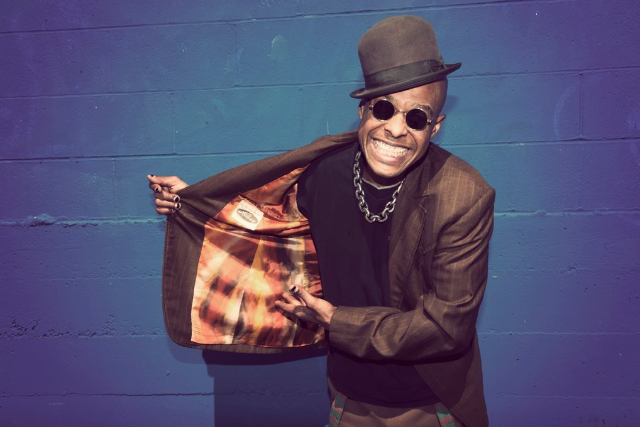 Conscious, catchy and beat-oriented music, reminiscent of your favorite grooves

Angelo Moore is a singer and performer who hardly needs an introduction. Through his legendary band Fishbone, Angelo has influenced and defined a musical style and performance ability that has crossed generations and genres. Angelo recently joined forces with Bay Area artist/musician Kris Jensen in his musical collaboration, The Brand New Step. With the help of producer duo, the Rondo Brothers (Foster The People, Galactic, Loquat, Diegos Umbrella) Angelo is redefining himself and proving his chops with The Brand New Step project. The music is conscious, catchy and beat-oriented, reminiscent of the soul of Gnarls Barkley, the groove of the Gorillaz, and the reggae rock of the Clash. The songs origins are simple but inspired with a multitude of guest musicians.
Trujillo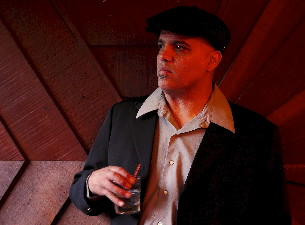 Mic Crenshaw
Mic Crenshaw was born and raised in Chicago and Minneapolis and currently resides in Portland Oregon.

Crenshaw is an independent Hip Hop artist, respected emcee, poet, educator and activist.

Crenshaw is the Lead U.S. Organizer for the African HipHop Caravan and uses Cultural Activism as a means to develop international solidarity related to Human Rights and Justice through Hip Hop and Popular Education.

In his teenage years, Crenshaw actively confronted white supremacist gangs that were a growing part of the hard-core music scene. Mic eventually moved to Portland, where he quickly became one of the most respected artists in the Northwest, and his community efforts have had both local and international impact.

In addition to his highly-acclaimed work in spoken work and Hip Hop, Mic co-founded GlobalFam, a non-profit (EducationWithOut Borders 501c3) project to create and maintain a computer center for disadvantaged youth in Burundi, Central Africa. Over 400 people have received free training, and it is now expanding, generating revenue and creating jobs. Mic also partnered with Education WithOut Borders (EWOB), which supports education, music and art initiatives in Portland and beyond and serves as an umbrella for the local Books For Prisoners chapter and GlobalFam itself.

Crenshaw was voted Portland's Best Hip Hop Artist in 2016 by Willamette Week.