Take Warning Presents
OKILLY DOKILLY + MC Lars with special guest Skulk
Wednesday
October 9, 2019
9:00 pm
PDT
(Doors:

8:00 pm

)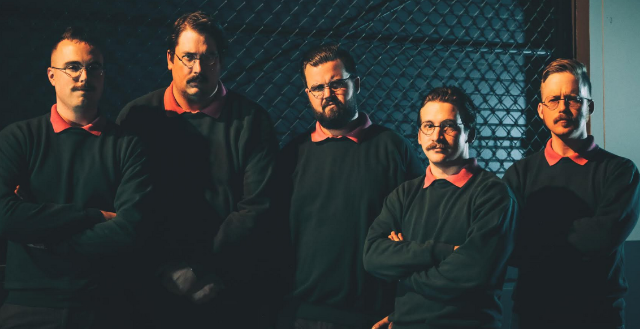 $18.00
Okilly Dokilly
Okilly Dokilly is the world's only Nedal band. Hailing from Phoenix, Arizona, a majority of the band's lyrics are direct Ned quotes. The band's current members include Head Ned, Dread Ned, Shred Ned and Zed Ned.
Established in 2015 with original members Head Ned, Red Ned, Bled Ned, Stead Ned and Thread Ned, the band found success before ever playing their first show, becoming a viral phenomenon after releasing just a few press photos and a 4-song demo. Within 2 weeks, the band had nearly 30,000 Facebook fans and was featured by numerous publications including Billboard, Time, The Independent, BBC, Esquire, Vice and many more.
In November of 2016 the band released their debut album, 'Howdilly Doodilly', a 13-track catalog filled with Flanderisms, rushing guitars and more than enough left-handed puns. Following the departure of bassist Thread Ned and guitarist Stead Ned for left hand conversion therapy, the band acquired guitarist Dead Ned and bassist Cred Ned. In 2017, the band took on a relentless touring schedule across the US and North America, playing nearly 100 shows to neighborinos everywhere.
Following a short hiatus through 2017 and early 2018, the band regrouped in July of 2018 with a brand new lineup, introducing Shred Ned on guitar, Dread Ned on drums and Zed Ned on synth.
Okilly Dokilly's live shows are high energy affairs that weave together comedy and brutality. Guttural screams and pounding drums provide a soundtrack for the pummeling of an inflatable donut as green sweaters and round glasses blur across the stage.
MC Lars
MC Lars is the creator of post punk laptop rap and lit hop, which he has extended and powered into a fusion of rap, punk, rock, ska, pop, and other genres. He is post-modern -- combining his music with powerful and present lyrics, and packing concert venues with raps about everything from the iGeneration to Guitar Hero to Edgar Allen Poe to Game of Thrones, the Simpsons and Cyberbullying. He speaks to and for people of all ages, lifestyles, and perspectives, and is a story-teller, covering love, life, loss, confusion, and hope. He does so with energy and wit, joined with a strong sense of humor and perspective.
He is an engaging, exciting and compelling performer, and was selected by 12 Street Press as one of the top 7 nerd rock artists to see live. He tours in the US, the UK and the rest of Europe, Australia, and Japan. His latest tour, the fall 2017 MC Lars Awesome Adventure Friendship Tour, opens in Denver in September, and continues through 20 shows in the US, England, and Scotland.
In addition to touring, he has performed at Carnegie Hall in New York, at South by Southwest, ComicCon, Slam Dunk Festival, Truck Festival, Orlando Nerd Fest, and as part of Vans Warped Tour. He has performed on stage with numerous artists, including Bowling for Soup, MC Frontalot, mc chris, Wheatus, Say Anything, Gym Class Heroes, Brand New, Simple Plan, T-Pain, Snoop Dogg, Nas, and Koo Koo Kangaroo.
He is a DIY Indie artist and a number of his albums have been funded by his fans through Kickstarter, at record-breaking levels. His work (albums, EPs, and music videos) includes collabs with a wide range of musicians – among them, "Weird Al" Yankovic, KRS-One, Sage Francis, Watsky, Mega Ran, Jaret Reddick of Bowling for Soup, Wheatus, the Matches, Ash Wednesday, Kool Keith, Spose, MC Chris, MC Frontalot, YT Cracker, E 40, Schäffer the Dark Lord, Beefy, and K.Flay.
He is an active and successful player in the music industry's new media digital world; and has a strong presence with his fans through Patreon, Bandcamp, iTunes, Spotify, YouTube, and his own label, Horris Records. He is wired and connected, worldwide, through his active social media presence, his website, and his online store at Hello Merch.
His "MC Lars: The Video Game," accessible through Steam, showcases his songs in an engaging and fun-to-play beat-driven story about the compelling triumph of indie music.
Lars teaches and lectures, too, and his songs are used by fellow teachers in classrooms throughout the US. He has presented on TEDx and at numerous colleges and high schools. He has worked on a public-service basis with the American Heart Association, the American Foundation for Suicide Prevention, the Nantucket Historical Association, the Edgar Allen Poe House and Museum, the New York City public school system, and the Los Angeles public
school system through the USC Annenberg School for Communication. He is one of the artists featured in the Cambridge University Press "Companion to Hip-Hop," and has close relationships with faculty members at Stanford and USC.
His website is at mclars.com. He can also be reached through Facebook, Twitter, and Instagram.
Skulk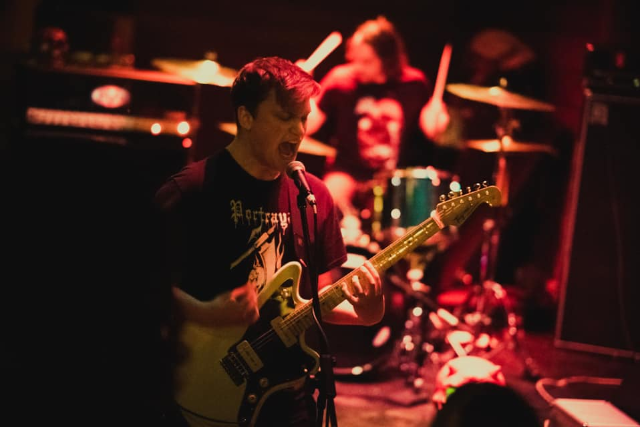 Just a friendly rock n roll music kvlt for the whole family.