Prepaid Friends Presents
SPONGE 25th Anniversary of Rotting Piñata w/ Purusa & Stereo Embers
Friday
August 30, 2019
9:00 pm
PDT
(Doors:

8:00 pm

)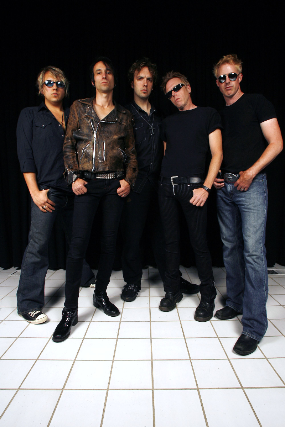 $20.00
Sponge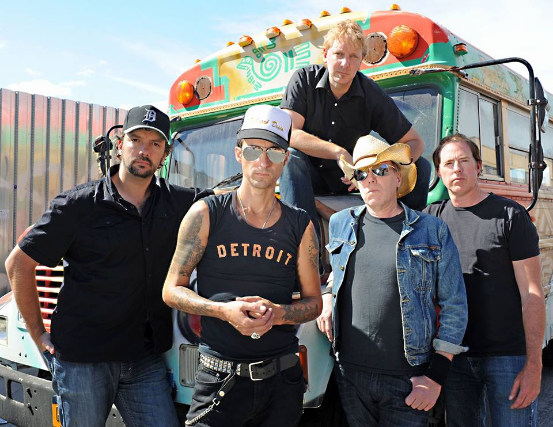 Purusa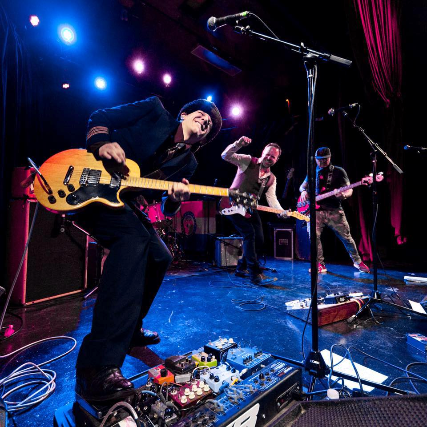 Purusa is an indie rock band, originally formed in 1999 by lead singer Kris Kirkman and guitarist Zach Hinkelman. The band spent most of '00 playing a rigorous live schedule throughout the Pacific Northwest, while completing work on their debut EP 101. Released in early February '01, just after the band triumphed in the 94.7 NRK Battle of the Bands, the CD immediately showed strong sales. Despite little fanfare and promotion the CD sold enough to propel it into The Oregonian's top 10 list of best selling Northwest Artists in early February, where it would remain for nine of the next eleven weeks, climbing as high as #3.

By the time the band was prepared to release their first full-length album in May of 2002, the anticipation amongst a growing fan base was apparent. Joined on their CD release tour by industry veterans Ian Moore and Lapdog (members of Toad the Wet Sprocket), the band made Spectacle one of the hottest selling local CD's in Portland. After debuting at #1 on The Oregonian chart, the album proceeded to spend 10 weeks in the top 5, including five in the top spot. The single 'Disappear' enjoyed modest airplay around the Northwest as the band continued to tour heavily.

Work on the third album began in early 2003 with the band enlisting the help of producer Simon Widdowson, fresh off working with The Decemberists. An advance single was released in July for the song 'Breaking Down,' which features a guest appearance by Ken Stringfellow of The Posies and sideman for REM, who contributed backing vocals and piano. The single successfully broke the band into the college radio market, as 79 stations across the nation added it to their rotation. Though the album was completed, the band imploded before it was released, shelving the project for a decade.

Finally burying the hatchet after more than 10 years apart, the band's classic lineup reunited for a one-off show in 2014. However, the enthusiastic response has blossomed that reunion into more, as the band has come together again. The long awaited third album 'Repair' was released on July 11, 2015 with a triumphant performance at the Aladdin Theater in Portland, OR. The band also landed a licensing deal with the Marina Film Company in the summer of 2015 and continues to write new music and perform throughout the Northwest, looking once again to expand ever onward with their distinct brand of soulful pop/rock.
Stereo Embers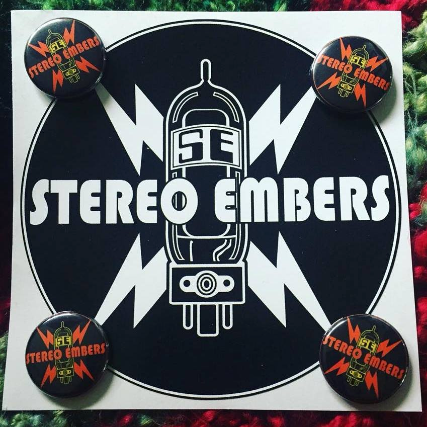 Stereo Embers is a story about 4 guys experiencing a twenty five year overnight success story. Ten thousand hours of rock and roll applied. Look out, they may surprise you. These veterans are bringing it. Focused on well crafted songs and delivering them with big energy. Weaving guitars and a back line that locks in and hits hard. New classic rock and indie energy. You heard it here first.