SINFERNO CABARET
Sunday
March 18, 2018
10:00 pm
PDT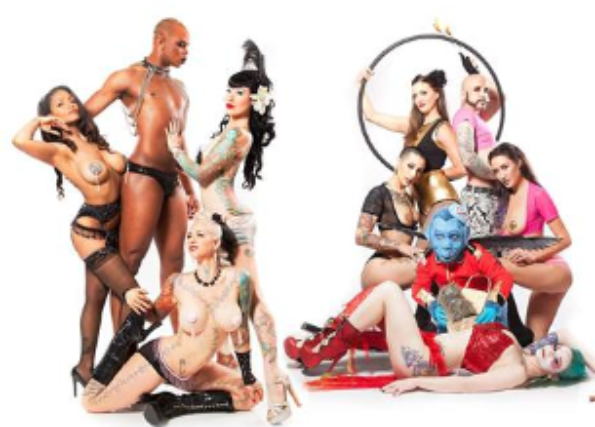 $10.00 - $100.00
Sinferno Cabaret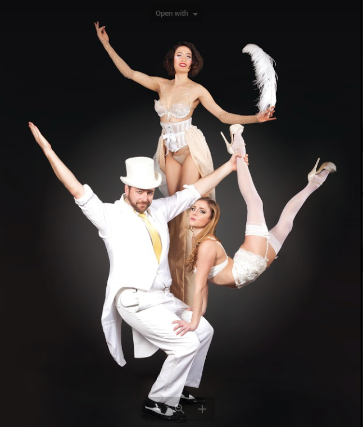 Voted by BURLESQUE MAGAZINE as one of the Top 10 Burlesque shows in the USA!
A sinful circus of burlesque, fire-dancing, DJs & debauchery. Every Sunday night for 17 years...the longest-running weekly cabaret show on the west coast!
Johnny Nuriel
Johnny Nuriel is a powerfully androgynous and versatile performer known for his signature fusion of fire, object manipulation, burlesque, belly dance, aerial, and LED performance. He is a dynamic mover, uniting these multiple disciplines to create unique and vibrant performances. Johnny draws on his natural blend of Masculine and Feminine to create his stage aesthetic, delivering shocking visuals through the use of elaborate costumes, veils, masks, and dramatic stage makeup. He is the co-producer of the hit monthly show, Boyeurism, a show that delivers its audience a dazzling array of drag, circus, burlesque, and live vocal performances showcasing a diverse range of masculinity. Johnny performs with the Caravan of Glam, a travelling queer cabaret troup that performs throughout the United States. You can also catch Johnny Performing Fire at Dante's as part of SINFERNO.