DANTE'S PRESENTS
BILLY DON BURNS and Michael Dean Damron w/ Ike Fonseca
Wednesday
January 17, 2018
9:00 pm
PST
(Doors:

8:00 pm

)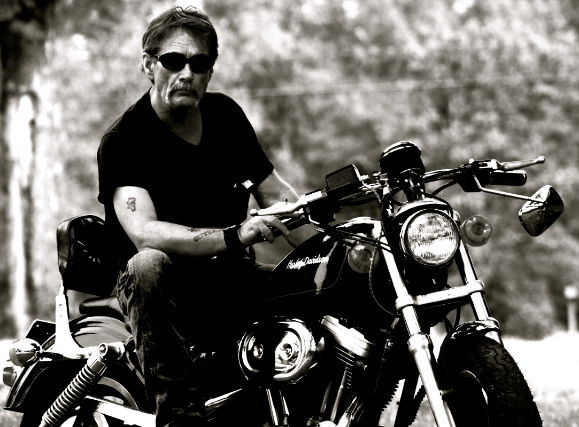 $5.00
Billy Don Burns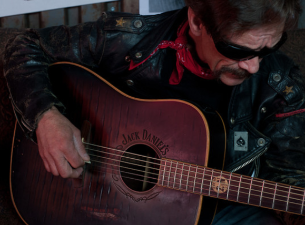 To those country fans that know the name, it looms large.
But the truth of the matter is, not many know the name. They know the names of Merle Haggard and Johnny Paycheck--two men who Billy Don Burns has produced albums for. They know Willie Nelson and Johnny Cash--two acquaintances of Burns who on separate occasions, wrote touching letters for him. They recognize the name Hank Cochran, who Burns once owned a publishing company with for many years. And the list of the friends and associates and important accomplishments of Billy Don Burns from over the years continues on from there, and includes a veritable who's who of American country music throughout the 70's and 80's.
In 2012 when Saving Country Music reviewed Billy Don's latest album Nights When I'm Sober, along with a list of his county music acquaintances and accomplishments was a word of warning on why Billy Don wasn't as well known as many of his famous friends.
The demons that have pursued Billy Don throughout his life and career, dogging his successes with lapses into addiction and destitution make the start and stutter nature of his career understandable. Those battles are also what have fueled and elevated his status as a songwriter in certain circles. He's deity-like to the people who know and love him, yet the general public is unfamiliar with the name (though they may recognize music he's written or produced). Billy Don Burns is a force behind the music.
In 2014, those demons caught up with Billy Don Burns once again.
It began with a charge for possession of a controlled substance, 1st offense. Billy Don was caught with methamphetamine in Kentucky, and a judge sentenced him to probation and released him from custody. The word was Billy Don was clean and had every intention of staying that way, but he decided he wanted to clear his head by hopping on a motorcycle, and driving across the country to see his son in California. Unfortunately when he got pulled over in the small New Mexico town of Tucumcari along old Route 66, they found out Burns was not supposed to leave the Kentucky/Tennessee area, and he was arrested once again. Billy didn't have any drugs on him; he just wanted to see his son.
"That's the freedom with which he's lived his life," Billy Don's friend and producer Aaron Rodgers explains. "And unfortunately, the law is a lot is a lot different now than it was in the 60's and 70's."
Once again Billy Don was behind bars instead of furthering his career. Willie Nelson had written a letter to the judge to show leniency, and to choose treatment over confinement. It all came at a time when a documentary was being put together about Billy Don's life. The State of Kentucky wouldn't grant the filmmakers access to Billy Don in prison as part of the film.
"There is very little cooperation from the State of Kentucky," says Aaron Rodgers. "Billy Don was able to pull that off for Johnny Paycheck when Paycheck was in prison. Billy Don produced a live record on Johnny Paycheck, and '60 Minutes' was there and documented the whole thing. They were going to run a special on it, and at the last minute the attorneys got involved and with the State of Kentucky, they refused to allow the release of the tapes. They were actually given to "Cowboy" Jack Clement at some point in time, and unfortunately the masters burned when his house burned down about four years ago. I was really hoping I could pay tribute to Billy Don in the same way he did with Paycheck, and actually do a live concert with him. But times have changed and there's no way that was going to happen. Two phone calls, and that was the end of that."
Billy Don's album Nights When I'm Sober was the result of a close collaboration with Rodgers, who had wanted to work with Billy for a long time. "I'd been such a big fan of his, but I didn't feel like he'd been captured yet. That was the most important thing to me was to capture the essence of Billy Don and the story he was telling."
There was high acclaim for the effort, at least from those who heard it. Saving Country Music selected a song from the album called "Stranger" to be the 2012 Song of the Year. "When he first put it out on the table, it was a really upbeat, almost Bob Dylan sound he had going with it, and it was really fast," explains Rodgers. "We ran over it a few times, and by the third time I really got a handle on what he was saying, and I said, 'Billy, I love the song, but we've got to slow this down. These words are just so significant and meaningful.'"
Aaron Rodgers and Billy Don Burns Aaron Rodgers and Billy Don Burns
Even though Billy Don has been incarcerated, the two are continuing to try and work on music together as best they can under the circumstances, and Billy Don is set to release a new single called "I Need Something Real" soon. It will be part of a planned upcoming record. "It was a bit of a challenge with him being away," says Rodgers. "But we got it done and we're preparing for a release."
The plan is for Billy Don Burns to work at Rodgers' studio for employment once he's released, and to record new music.
"There's something in him that keeps him going as a writer, and he often puts himself in harm's way for the sake of the music," Rodgers explains. "I know right now he's not comfortable with where he is, but he's always been his own person, and that's more important to him than any money or fame. A lot of times people like to point a finger and say, 'This is why,' but that's also part of the mystique and the appeal of his music. I think a lot of us live vicariously through him. There's a lot of us that wish we had the balls to live as free as Billy Don has. I know he's not at the moment, but the majority of his life, he's lived on his own terms, and that's hard, almost impossible."
Rodgers says that in conversations with Billy Don since his arrest and incarceration, he feels that spiritually, Billy Don has put the drug use behind him, and is looking forward to starting a new chapter when he is released. According to the Department of Corrections in Kentucky, Billy Don could be released as early as July 4th, 2016, or as late as February 10th, 2017. He was convicted on a two year sentence.
Saving Country Music was unable to speak to Billy Don Burns personally, but he did provide the following statement:
In the late 80's, Kenny Buttrey (R.I.P.), Bob Dylan's drummer on the 'Nashville Skyline' album told me that if I wanted to do the good drugs, to get a nurse to administer them. So, I did. When I broke up with her, I had the habit. I shot drugs for over thirty years. I don't steal. I bought them with my own money. They took all the pain I had away. I never got caught. I got caught twice last year. One one of them, I ran. I got sentenced to two years. I only had to do a year. I'm not proud of that. One thing I can say is the drugs I bought, I bought with my own money.
That's behind me now. I can take no more being persecuted by the state. I'm off them now. The music has been my life. I feel like I didn't have a choice, that it choose me. Two artists I grew up on the most were Hank Williams and Johnny Cash. There have been dozens of others from Lefty Frizzell, Willie Nelson, Bobby Bare to John Fogerty. When Willie cut my first tune in 1991, "I Don't Have A Reason To To California Anymore", he told me that I could make a living just doing my own songs, and he told me I was a great writer.
I'm the luckiest guy in the world. Harlan Howard signed me as a writer, and Hank Cochran and I had a publishing company called "Hank & Me Music" for six or seven years. I could always play Nashville, and the greatest writers in the business would always come out to hear me. They know I never write commercially. I write from the heart, and will probably never have the "big one". But that's okay. If I die tonight, it was wonderful.
The biggest thing that ever happened to me was when Johnny Cash wrote me a letter. I cried like a baby. Willie Nelson wrote a letter to The Department of Corrections of the State of Kentucky and told them I was a good guy, just picked up some bad habits along the way, and to have mercy on me. I've played honky tonks all over the world for 45 years. I've played thousands of them, been stabbed 17 times and had a deviated septum when I was beat, and damn near left for dead.
The music has been good to me. What has kept me going are people telling me what my songs mean to them, and how my songs have changed their lives. When Shooter Jennings called me, and asked me to tour with him, his wife was behind that. He told me his wife bought my Heroes, Friends, and Other Troubled Souls album in 2006. She told me it was life changing. If I die tonight, it was great. If I never have any more success, it has been great.
--Billy Don Burns
Michael Dean Damron
Ike Fonseca