DANTE'S PRESENTS
POSTPONED: QUEENS OF NOISE with Sarah Wild and The Watch, Aisha, Fox Medicine, Suite Clarity, The Vagilantes, Tall Dark Whimsey
Thursday
May 21, 2020
8:00 pm
PDT
(Doors:

5:30 pm

)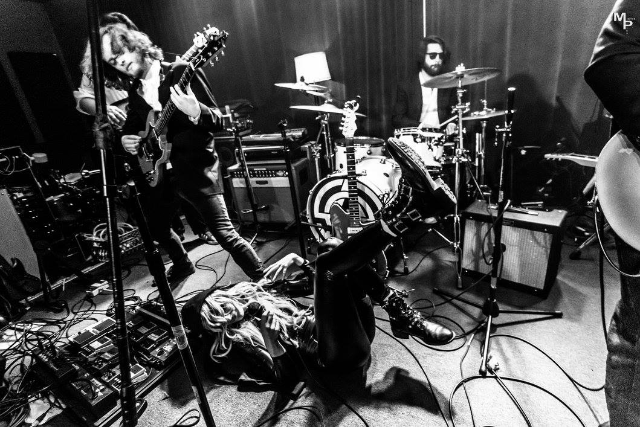 $10.00
Sarah Wild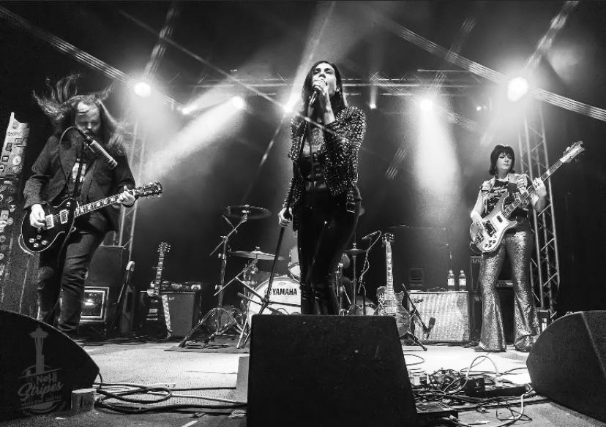 Sarah Wild and The Watch
If Batman and Niagara had superpowers and made a lovechild in Gotham City, that kid would grow up to be Sarah Wild. In a world filled with corrupt power and malicious deceit, this black-hooded ass kicking siren would no doubt find herself fighting fire with fire in the streets and bringing justice for the forgotten to the powers that be. With her team, The Watch, she plots to use her own dark side to unearth the evil that lurks beneath the surface of the mundane, armed with superhuman vocals, doomsday-bringing bass distortion, and guitar riffs that shoot to kill.

Aisha
Classic riff Rock n' Roll is alive and well with Seattle vocalist and songwriter Aisha. Her thunderous guitar riffs and electrifying vocals deliver an original yet familiar brand of rock n' roll, with songs of arena sized proportions. In 2012, Aisha founded Seattle's All Female Soundgarden Tribute band, where she turned heads with her natural and authentic delivery of Chris Cornell's powerful vocals. In 2018, she embarked on an original solo career. Her self titled debut album is a breath of fresh air for rock n' roll purists, with catchy Joe Perry-esque guitar riffs, and soaring vocals reminiscent of classic heavyweights such as Robert Plant and Chris Cornell. Aisha's self titled debut is a time capsule of sorts, drawing together songs inspired by each of the golden eras of rock. With influences such as Paul Rodgers, Chris Cornell, Whitney Houston, The Black Crowes, and Prince, Aisha has a unique vocal style that will surely one day place her in the ring with the rock n' roll big dogs. Catch Aisha live with her wall of sound, consisting of drummer Chase Culp, bassist Rose McMayhem, and guitarist JT Phillips.

Fox Medicine Fox Medicine - A weird concept to begin with, that requires belief in magic and ancient spirituality, weaves a foundation for this two bodied enterprise. A band that is tied to the past as much as to the future, relies on unconventional thought forms and approaches songwriting as an abstract painting, but with some obvious ties to earthly gravity. Fox Medicine, consisting of Neezy Dynamite (Vocals/Guitars) and Vanny Keeps (Drums, Vocals, Synths) wants to blast off constantly and there is a sense of urgency, an unbearable excitement felt from both members; yet their synchronicity is magnetic and keeps their feet on the ground. Founded in the dark tall mountains of Canada, while conducting life related experiments and investigating alien abductions the two misfits found themselves trying to escape reality by making their own. In a house of art they rented a room, but were soon kicked out because all the painters complained their music was too loud and jarring. Moving to the Pacific Northwest in 2017 with a couple of DIY releases in the bag, gave them a fresh start and they found themselves somewhat at home, at last. In 2019, they recorded their first studio album with Toshi Kasai (Melvins, Big Business, Tool, Helmet) titled "Procedures Mystiques", a 9 song puzzle piece that will be released on Vinyl, CD and digitally on 11/8/19 through their own label Night Nurse Records. The band is touring the West Coast extensively until the end of the year to promote their wildly hypnotic and rambunctiously heavy "Bubblegum Doom" sound.

Suite Clarity Suite Clarity is a 4-time Grammy Nominated hard rock / heavy metal band from Tacoma, WA. With McKinzie Malcolm on lead vocals and brothers Anthony Corso on guitar and Aaron Corso on drums, the trio delivers a mix of classic heavy metal, modern hard rock, and progressive music. Their songwriting continually pushes the boundary of both technicality and authenticity when it comes to composition, and their high-energy performance leaves everyone breathless.

echocheck
echocheck is a four-piece indie/alt rock band based in Portland, Oregon. forming in January of 2018. Lead by front woman Tristina Bumgarner, and backed by guitarist Ryan Tippmann, bassist RL Christian, a.k.a. "Sister" and drummer John "Hef" Heflin. With a hard driving sound and a commanding stage presence, echocheck leaves a lasting impression and their mark on the Portland music scene. As echocheck moves forward, they plan on mapping their way throughout the Pacific NW, all the while growing fans and followers alike. You can chase them on social media platforms such as Facebook and Instagram, where they have added fans daily since 2018. You can also find echocheck's music posted on sites such as SoundCloud, You Tube as well as their own website www.echocheck.net

The Vagilantes The Vagilantes are a folk rock, feminist warrior band formed in 2017 by singer/songwriter Bobby Navarra and drummer Juli Keele. Joined shortly by Jamie Stuart on keys, Eric Blood on bass, and Alexandra Schwartz on electric cello, they will rock your socks one feminist anthem at a time. @the_vagilantes on IG

Tall Dark Whimsy The zombie brainchildren of Emily 'The Strangest' Aldridge, Alexis 'Princess of Darkness' Moore and Shannon 'Mistress of Thunder' Eon have landed their spaceship of doom on planet Earth (coordinates: Portland, OR) in search of bleeding hearts and the perfect latex catsuit. Join in the fun and they use the experimental science of "metal music" to hypnotize their hand-selected prey.