Prepaid Friends Presents
CANCELLED: DAMON JOHNSON of Brother Cane w/ Purusa and The Breaking
Saturday
June 6, 2020
9:00 pm
PDT
(Doors:

8:00 pm

)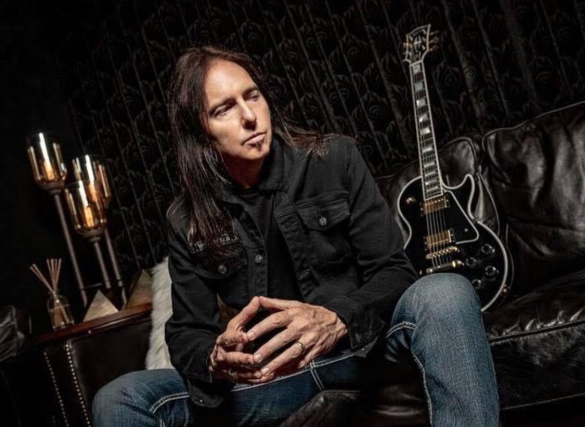 $20.00
Damon Johnson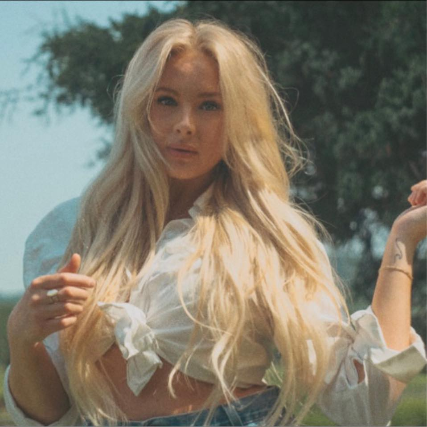 Damon Johnson has been a triple threat…guitarist, singer, songwriter…since his early days fronting Brother Cane and scoring three #1 singles at rock radio in the 90s ("Got No Shame", "And Fools Shine On", and "I Lie In The Bed I Make"). With that band, he honed his craft with relentless touring and support slots with the likes of Van Halen, Aerosmith and Robert Plant. Since then Johnson has co-written songs for Stevie Nicks, Carlos Santana, Steven Tyler, and Sammy Hagar. After a short stint working with British vocalist John Waite, Johnson toured the world for several years as guitarist for Alice Cooper and in 2011 he joined legendary Irish rock group, Thin Lizzy. In 2013 the core of that band morphed into a new group, Black Star Riders, and released three well-received albums. Johnson has had several solo releases since 2010 and his latest album is 'Memoirs Of An Uprising', released on his own Double Dragon Records imprint in 2019.
Purusa
Purusa is an indie rock band, originally formed in 1999 by lead singer Kris Kirkman and guitarist Zach Hinkelman. The band built their reputation over the next 4 years along the West Coast producing two top selling albums for Northwest Artists, and sharing bills with numerous established national performers such as Joe Bonamassa, Glen Phillips, Dada, Chris Whitley, Bernie Worrell and more.
A decade long breakup ended in 2014 with a reunion that inspired the release of the long shelved third album 'Repair' that included the single 'Breaking Down' which subsequently garnered enough airplay to chart at FMQB for 9 weeks peaking at #49 in March of 2016. In August 2016 the band released the EP 'Soundtrack' which generated some minor college radio airplay at 47 stations across the country and helped land a licensing deal.
In 2019 the band released a new full length full album 'Amnesia' which spawned two hit singles on Spotify with 'Julien' generating over 12K streams and 'Memory' over 30K in just over three months. The band has also shared the stage recently with Sponge, Sweet Water and 7Horse.
The Breaking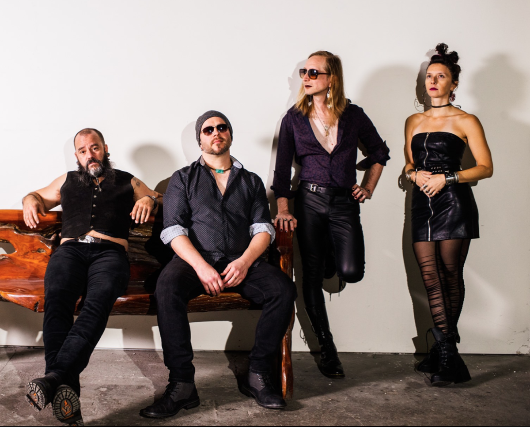 Alternative rock revivalists The Breaking stepped straight out of 1995. Mining the rich soundscape of mid-'90s guitar pop, the band draws inspiration from seminal acts like Failure, R.E.M., Soundgarden and early Radiohead, where brooding introspection gives way to anthemic choruses and infectious electric guitar hooks.
At once original and strikingly familiar, The Breaking crafts songs with mass appeal that remain firmly rooted in the alt rock tradition of the Cascadian glory days. Front-person Adam Sweeney's plaintive, passionate vocals evoke intensely relatable stories of mental illness and heartbreak but with the transformative air of a phoenix flexing its wings for the first time amongst the ashes before taking flight.
The Breaking's sophomore LP There Is No In Between (coming mid-2020) finds the band at the height of their powers working with a production team of Grammy award winners and nominees, including producer Patrick Tetrault (Laura Gibson, The Features) mix engineer Craig Alvin (Kacey Musgraves, Kathleen Edwards), mastering engineer Pete Lyman (Weezer, Brandi Carlile).
The Breaking has shared the stage with acts like Rubblebucket, The Sherlocks, Avi Buffalo, Floater, Lemolo, Everest, Ken Stringfellow (The Posies), Haley Johnsen and Aaron Lee Tasjan.