DANTE'S PRESENTS
THE GREAT DYING (with Matt Patton from Drive By Truckers) and special guests The Minders (Elephant 6 Collective)
Thursday
March 19, 2020
9:00 pm
PDT
(Doors:

8:00 pm

)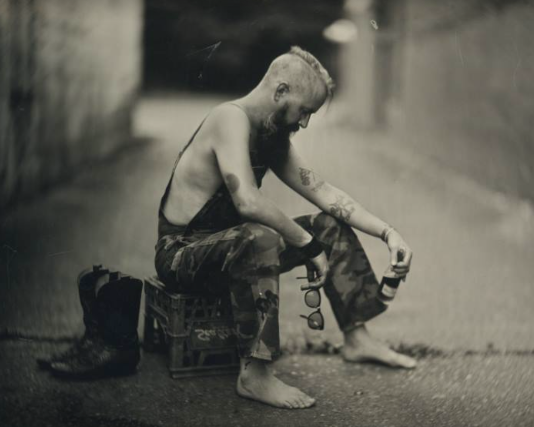 $10.00
The Great Dying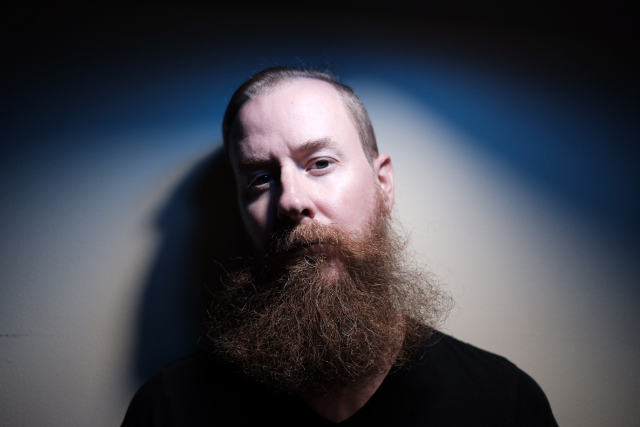 THE GREAT DYING Will Griffith, known musically as The Great Dying, is a Mississippi Delta born, country singer-songwriter residing in Oxford, MS. Although Will doesn't see his dark country musings as directly blues influenced. "I want people to celebrate sad music because of its beauty. Sad songs help you laugh at your own sadness. They are meant to help you keep going," says Griffith. Punk rock, however, felt like Will's blues and was devoid of the phoniness and commercialism that drove tourism in the area surrounding his hometown of Cleveland, MS.

Will's first release as The Great Dying, Bloody Noses & Roses (2018) was released courtesy of Dial Back Sound, a production company and label located in Water Valley, MS. Netherlands music source Written In Music called it an "Intense and impressive debut." The album was recorded and produced by Bronson Tew and Matt Patton (Drive By Truckers, Dexateens). Touring for the record so far has included a smattering of smaller solo appearances in California, and several two to three week runs in the Southeast as a duo of Griffith and guitarist Craig Pratt. Griffith and Pratt plan to tour most of November 2019 playing first dates throughout New York, New England and Ontario. More recently, The Great Dying recorded a new song "Writing a Song in Blue Ink" in tribute to musician, singer and poet David Berman (of Silver Jews and Purple Mountains ) who passed in August of 2019. This new track has just been released as a single on digital and streaming formats via Dial Back Sound.
The Minders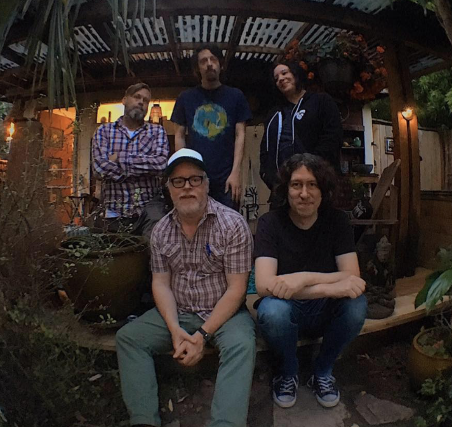 The indie pop group, The Minders, was formed in Denver, Colorado in 1995 by Martyn Leaper and Robert Schneider (Apples in Stereo). The band started out as a recording project with Robert Schneider producing the first single (Build) which was released in early 1996 on the Elephant 6 imprint. The Minders quickly became a live act, with Joel Richardson on bass, Rebecca Cole (Wild Flag) on drums, and Jeff Almond on lead guitar; a follow-up single (Paper plane)was released later in 1996, wherethe band quickly gained popularity as a new member of the growing elephant six collective. The Minders would release four singles before delivering their first full-length album, Hooray for Tuesday, in1998 on SpinArt records.The Minders sound has evolved over the years. From its simple garage origins, the group has grown to incorporate complex arrangements that harken back to the heady days of nineteen sixties and seventies baroque pop music.Since 1998, the Mindershave resided in Portland, Oregon andhave released six records, each of whichhastackled different styles in pop and new wave. The Minders new album "Into the River" (September 2016release on Space Cassette records) Recorded at Jackpot! Recording Studio and Produced by Larry Crane (Elliott Smith, M.Ward, Go-Betweens and countless others) is a return to form after an 8-year absence. Their latest single, "It's Gonna Breakout" is a bold, lush statement laden with hooks-that offers up a taste of things to come from an album that promises to be their most ambitious release yet.