DANTE'S PROUDLY PRESENTS
THE DELTA BOMBERS with Reckless Ones and Brainiax
Saturday
February 22, 2020
9:00 pm
PST
(Doors:

8:00 pm

)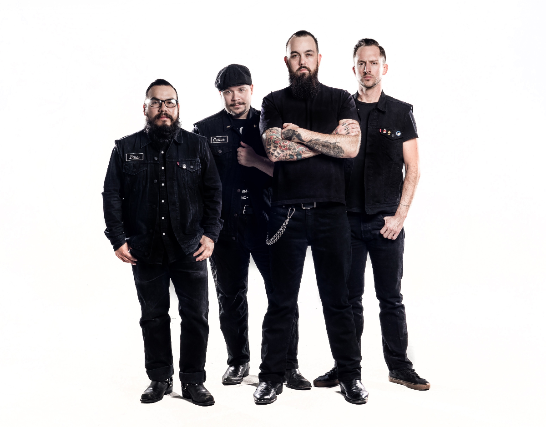 $15.00
The Delta Bombers
The Delta Bombers have smashed stages all over the world since 2008 with no plans of stopping. Started by four teenagers in Las Vegas, they're driven by a hybrid of 50's rock and roll fused with blues and the most exciting elements of rockabilly. The band's haunting but powerful voice Chris Moinichen constantly keeps the songs fresh. Andrew Himmler on guitar often drives the songs with guitar singes while Greg Garcia on Stand-up Bass and Kirk Highberger on Drums sway the dynamic of the band up and down. The Delta Bombers continue to take on month long tours of new and distant places such as Russia and the Czech Republic supported by four studio albums including their newest self-titled album "The Delta Bombers" (2014). The Bombers have played some of the most renowned Rockabilly and Psychobilly festivals including Viva Las Vegas, Psychobilly Meeting (Spain), Rockalavera (Mexico), Sjock (Belgium) and High Rockabilly (Spain). What started as a teenage dream has now come to fruition as a worldwide rock and roll expedition, one that should be witnessed by anyone who considers themselves a fan of music! The Delta Bombers are playing at a venue near you!
Reckless Ones
Reckless Ones are rock 'n' roll, plain and simple. Just trying to make an honest statement in this phony world, their sound is from the heart and doesn't apologize for anything. They say what they mean, they mean what they say, and put a back-beat to it. As a three-man gang pitting themselves against the world, and doing it all since forming in early 2009, this Minneapolis band has paid its dues. They continue to be the muscle, brains, and heart of the whole operation.

Reckless Ones hit the ground running in 2009 with the vintage style and modern sound of their debut record, "Make Your Move." Following the album's release, the band took to the road -- in a big way. Touring extensively across much of the United States and as far as the UK, Reckless Ones gained themselves a reputation and loyal set of fans within their first year as a band. They wasted no time and began putting together their second record "Set the World on Fire," releasing it in September of 2010. The album's more mature sound brought in a new set of fans outside the rockabilly world. They continued to pick up steam and were invited back to Europe later that year to play shows in Finland, France and Spain. Gaining a new following and having much success on another European tour, Reckless Ones returned to The States only to find more success. During a nearly non-stop tour schedule in 2010 and 2011, Reckless Ones opened for acts such as Robert Gordon, Lee Rocker, Slim Jim Phantom, and Imelda May, headlined their own national tours, and went on a third European tour. The band continued to prove themselves and get their music heard, show by show, night after night. Last year ended on a high note when Reckless Ones was voted best rockabilly band of 2012 by Mpls. St. Paul Magazine.

Now, Reckless Ones are back out on the road with their new, self-titled album. Set for release in late spring of 2013, the record features a song gifted to Reckless Ones by famous rockabilly revivalist Brian Setzer. This song, along with five Reckless Ones originals, was recorded by Grammy, Juno, and ARIA award-nominated producer Mark Stockert at Underwood Recording Studios in Minneapolis. The new record showcases this little band's big ambition and even bigger sound. This is a band ready to fight for its dreams, willing to work for its goals, and able to rock any audience anywhere in the world. When your friends tell you that you missed an incredible show the other night, chances are they're talking about Reckless Ones.
The Brainiax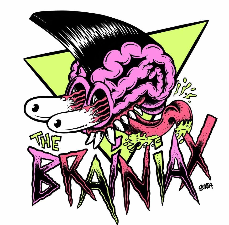 Psychobily from Portland, Oregon!