Dante's Presents
Barb Wire Dolls w/ Svetlanas, 57 and the U.S. Wage Slaves
Thursday
October 12, 2017
9:00 pm
PDT
(Doors:

8:00 pm

)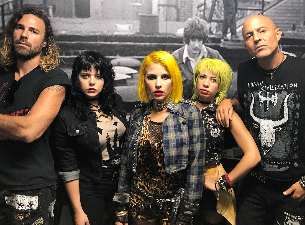 $13.00
Barb Wire Dolls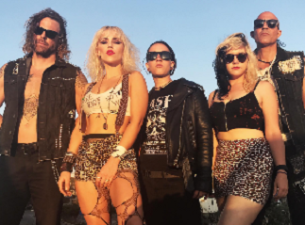 Svetlanas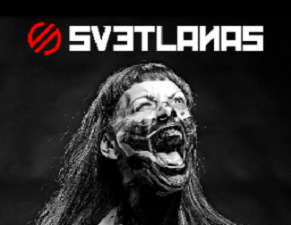 SVETLANAS (Russia) SHORT BIOGRAPHY
Russia's SVETLANAS, the "most dangerous band in the world", are the best hard driving, down and dirty punk rock hardcore band around nowadays. Svetlanas have toured extensively across America and Europe and have played Vans Warped Tour, Rebellion and numerous other festivals around the world. Their 4th full length "This is Moscow Not LA" is going to be released this June 2nd via Rad Girlfriend Records (USA).
Their upcoming album was recorded at Josh Homme's (Queens Of The Stone Age) studio right after Nick Oliveri (Queens of the Stone Age, Kyuss, Mondo Generator, The Dwarves, Bloodclot) officially joined the lineup.
"Olga has quite an unusual voice, kind of like an angry cornered mongoose" -Jello Biafra (Dead Kennedy's legendary singer)
"Their music will be listened to by 40 millions of Americans." -Gene Simmons (KISS)
"Olga Svetlanas is Henry Rollins in female form." -Punk in Vegas
"If you don't know the SVETLANAS you definitely have a problem." -Rikk Agnew (Social Distortion/Adolescents)
57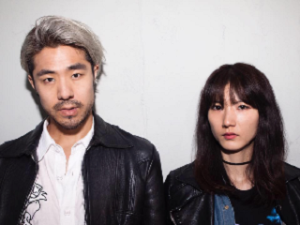 57 is a mesmerizing grungy indie-rock duo from Seoul, South Korea featuring guitarist Jun and female drummer Snow. Hailed as the hottest new band out of South Korea, they've toured extensively across the U.K. and Europe, performing at numerous music festivals since releasing their critically acclaimed self-titled debut EP "57".
"Charged with a ferocious amount of energy, South Korean pair 57 are renowned for their supercharged live shows. Thunderous and neck breaking!" -Get Into This
57 are currently working on their eagerly anticipated first full-length album, which is due to be released at the end of 2017 with a 40 date U.S. National tour to follow.
US Wage Slaves