In Music We Trust Presents
JEFF CROSBY with Jonathan Warren & the Billygoats + Reno
Wednesday
July 12, 2017
9:00 pm
PDT
(Doors:

8:00 pm

)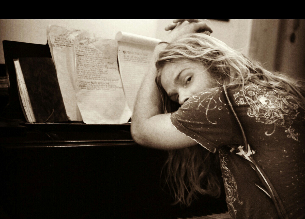 $12.00
Jeff Crosby
Jonathan Warren and the Billygoats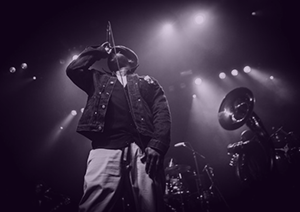 Boise, Idaho's Jonathan Warren and the Billy Goats - comprised of Jonathan Warren (guitar, upright bass, vocals), Dave Sather-Smith (cello, guitar, vocals), and Austin Clark (violin, guitar,vocals) - step it up a notch on their fourth full-length, Bless My Soul, an eight track collection of folk and bluegrass the band has dubbed "progressive psychobilly folk-grass."
Following up their three previous records - 2010's You Just Relax Honey, 2011's A Little Something Stronger Than Wine, and 2013's On This Very Evening - Bless My Soul showcases a band that is both rustic and forward-thinking, blending the traditions of Appalachian bluegrass with a big city twist.
Recorded over a year's time, Jonathan Warren and the Billy Goats took their time on this record; whereas records in the past had deadlines, Bless My Soul was made organically, with no rushing or cut-off dates, giving the band ample time to finish what they started, the way they wanted to.
"Our last record, we recorded it in three days. Our first record, it took a few months," recalls front man Jonathan Warren. "However, with Bless My Soul, we took over a year recording it. We used a more methodical approach. I had a vision for the album and stayed true to that vision; that included electric guitar and keyboard. Less was left up to 'the moment.'"
Starting with "Quite Like you Lady," Bless My Soul opens with a keyboard-drenched, soul-tinted Americana number that eases you into the rich textures of the album. Soon slipping into "Concrete," the band picks it up, delivering a toe-tapping, danceable song that melds their Americana leanings with their subtle folk heritage.
On the slower, meditative bluegrass of "Rest My Head," the band delivers melody with relaxation. On the title track - and album's first single - folk-grass comes alive, as both genres come together beautifully to create a slice of rustic nostalgia.
"Be There For Me" drives home the bluegrass influences, while "Down The Line" ends with a bang, reinforcing the band's self-described "progressive psychobilly folk-grass" sound.
While Warren and the band didn't envision the record would take over a year to record, Warren was quite pleased at his patience - and the results - of Bless My Soul.
"We did not have a deadline and as a result weren't forced to rush the process of any songs. We had time to make sure the finished product was something we were completely satisfied with," he says. "But, I would never have guessed I had the patience to endure a year-long recording process. I'm glad I did, though."
When asked what his overall feeling is about the record, Warren is quick to state, "This record is a refreshing oasis of honest, soulful music. The lyrics and music fit organically; when writing most of the songs, the lyrics and melodies came simultaneously to me. I ended up recording what I had originally sang into my phone, the lyrics and the melody, and didn't change a thing for the final album."
Warren's commitment to staying organic and going with his original ideas helped ensure the album was genuine and heartfelt; hinging from dark and dirty to angelic, from summertime love to the loneliness of winter. Telling tales of love found, love lost, and everything in between.
Part of the organic process was recording this record straight to 8-track tape, something Warren is very proud of.
"It was a pure joy," he says of recording to 8-track tape. "The recording sounds warm and organic. I couldn't be happier with it."
"I always strive to record an album where every song can stand on its own and there are no filter songs," states Warren. "I believe we did this with Bless My Soul. This album shows our maturation as a band and reflects the knowledge we have gained through our mistakes in previous recording experiences."
The end result is a record that will remind you of the hum of your grandmother's kitchen, the ripple of the Tennessee River, and the creaky front gate that takes your breath away and makes you say "bless my soul."
Reno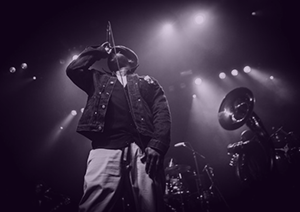 Reno - comprised of Mike "Reno" Lund on vocals/guitar, Aron "Big Urn" Christensen on bass, Daren "Double D" Dixon on drums, and Ezra Meredith on guitar, is a Portland, Oregon-based quartet that delivers rock music that implements elements of psychedelic, country, folk, and punk to create their heavy-handed Americana rock blend.
Their debut full-length, Bruja, was engineered and produced by Ezra Meredith at the Deer Lodge, in SE Portland. An eight-track collection of songs that are as earnest as they are hard-hitting, Reno pulls no punches on the debut, delivering music that can be subtle, while at other times just lets the punches fly. This isn't Americana for the weak. It's rock music that stands on its own, influenced by tradition and the past, while creating something contemporary, vital, and urgent.
July 12th at Dante's will be their debut live performance, and Reno are excited for the show.