Guttermouth with The Atom Age and Unusual Subjects
Thursday
July 27, 2017
9:00 pm
PDT
(Doors:

8:00 pm

)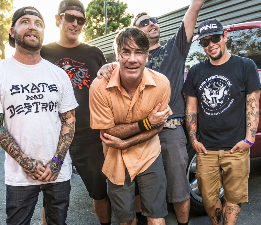 $15.00
Guttermouth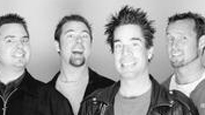 The Atom Age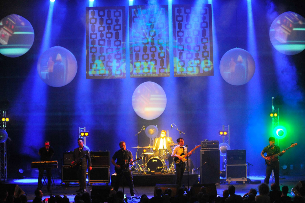 The Atom Age find their inspiration from the dust covered collections of unhinged 60's punk and R&B, whose crazed energy was once misconceived as a better fit for your trashcan than for your turntable. While taking many of their cues from these primitive pilgrims of punk, The Atom Age still strive to lay down their own modernized take on the sound. The band's new record, Hot Shame, was co-produced by Blag Dahlia of the Dwarves, and channels a wide range of influences from bands like The Sonics, Link Wray and the Murder City Devils.
Unusual Subjects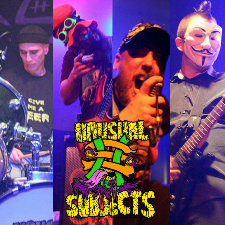 Unusual Subjects are a Funky Punk band with a Hip-hop twist out of Portland, OR. They exist as a collaborative effort to bring together musicians from different musical backgrounds to create something new and unusual.
Unusual Subjects are Otis on Bass, Butter on Vocals, N. Anonymous on guitar, and Skip reason on drums. They have been playing shows and recording music for the last 4 years, with plans to continue long into the future.