MOGO Music Festival and THE THESIS Presents
BLOSSOM with Sifter, I$$A, DJ Pr11me, Verbz
Friday
March 3, 2017
9:00 pm
PST
(Doors:

8:00 pm

)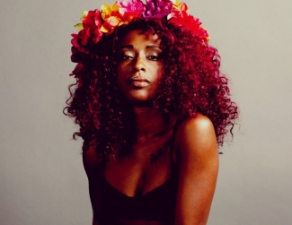 $10.00
Blossom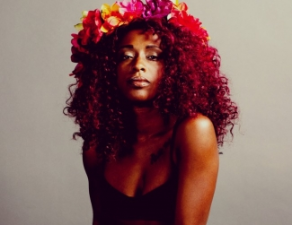 #MOGOFest is a weekend of Portland-area original music curated by some of the city's most influential music fans & musicians. More info at mogofest.com
Blossom - The bud who is Blossom began with her roots in Trinidad & Tibego. Born into a musically inclined family, she embraced the stage naturally at the age of 12 alongside her uncle's traveling steel drum band. Upon moving to Portland (where she currently resides), she has developed herself into a rather unique songstress. Her first stint as a backup singer in 2011, for a local R&B artist, led her to writing songs of her own to express her artistic individuality. Blossom's neo-soul voice and meaningful lyrics quickly found her an ever-growing liking among Portland's underground hip-hop scene. After making her debut into the industry in the winter of 2014 with her first solo project, an EP called, "Eclectic Garden," - a series of local show appearances followed. Blossom continuously aspires to create music that stirs the soul and is currently at work writing and performing with a band of live musicians to share her world lyrically with others.
SIfter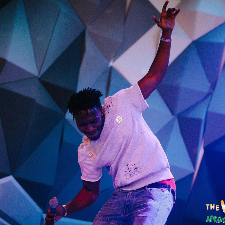 BORN IN 1989, SIFTER GREW UP IN IBADAN, NIGERIA AND WENT TO GOVERNMENT COLLEGE IBADAN HIGH SCHOOL. HE STUDIED SCIENCE ALL THROUGH HIS SCHOOLING BUT ALWAYS HAD A PASSION FOR MUSIC. AS A YOUNG KID HE ALWAYS DREAMT OF SEEING HIMSELF IN THE LIMELIGHT. HE JOINED THE CHURCH CHOIR AT THE VERY YOUNG AGE OF 12 AND WORKED HIS WAY TO BEING A LEAD VOICE IN MOST OF HIS CHOIR RENDITIONS. HE ALSO LOVED TO DANCE AND WAS SELECTED TO REPRESENT HIS HIGH SCHOOL IN A FEW DANCE COMPETITIONS.
AFTER BECOMING SO INVOLVED WITH MUSIC IN HIS LIFE, SIFTER DECIDED TO MIGRATE TO THE UNITED STATES IN 2010 TO PURSUE HIS CAREER AS AN ARTIST AND ALSO WORK WITH A COUPLE ARTISTS LIKE YOUNG CRISPY, TYTCOOL AND THE CONFIRM. SIFTER DREAMS TO RAISE THE BAR OF THE MUSIC INDUSTRY WITH HIS UNIQUE VOICE AND FOCUSED ATTITUDE. SIFTER HAS ALWAYS BEEN AN ENTERTAINER AROUND HIS FRIENDS AND IS VERY COMEDIC. HE LOVES TO BE SILLY AND MAKE PEOPLE LAUGH. HE ALWAYS LIVES FOR THE MOMENT AND HAS A POSITIVE OUTLOOK ON LIFE.
SIFTER HAS ALSO BEEN GOING TO A UNIVERSITY IN THE US FOR A COMPUTER SCIENCE DEGREE WHILE WORKING ON HIS MUSIC. SIFTER RECENTLY SIGNED TO BUGATTI RECORDING GROUP, A NIGERIAN RECORD LABEL. HIS BIGGEST MOTIVATION HAS COME FROM HIS FAVORITE ARTISTS LIKE AKON, FELA ANIKULAPO, EBENEZER OBEY AND ALSO FROM HIS FAMILY WHO HAS ALWAYS SUPPORTED HIM.
I$$A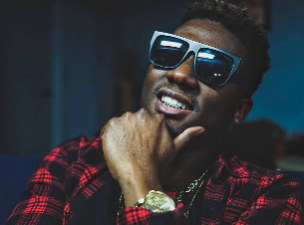 Born in Senegal (West Africa), I$$A moved to Portland, OR over twelve years ago. I$$A grew up in Dakar - the nation's capital which is also unique for being the westernmost point in all of Africa.
"My music is a reflection of every musical style I was exposed to while growing up, which makes it very unique. In fact, I grew up speaking french, listening to American and European Hip Hop, R&B, and other island styles of music. My vision is to become a musical bridge between continents as I recognize that the world is becoming smaller, and to connect with a wide range of different cultures."
DJ Pr11me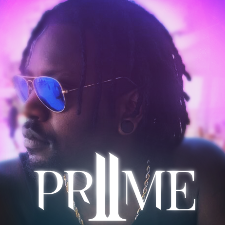 Valan Primus (PR11ME) was born in the Caribbean Island of Saint Lucia and in his teenage years, moved to Brooklyn New York, a place vibrant with Afro-Caribbean and American culture.

In 2004, at only 19 years old, PR11ME got his start in the music industry landing his first job as a designer and production assistant, working directly with the legendary House music pioneer Freedom Williams of C+C Music Factory, who is well known for his eternally popular hit song (Gonna Make You Sweat).

Over a decade later, PR11ME is now an active player in Portland's music and dance scene, well known for his curation of Afro-Caribbean dance party Fever Fete, PR11ME curates musical experiences by merging sounds from all over the world, guiding the release of your raw primal energy to the dance floor. His favorite genres include Dance, Caribbean, Hip Hop & House
Verbz
Verbz is a DJ, artist, and podcast host based out of Portland, OR. Long time DJ for fellow Portland rapper / producer Tope and host of Crate Diggers.